How to Eat the Personal Trainer Food Way
Find your plan below to see how your meals should be structured.
Your menu items come individually packaged so you can mix and match them for endless meal variety. We've also included some tips if you did not add breakfasts or snacks to your program.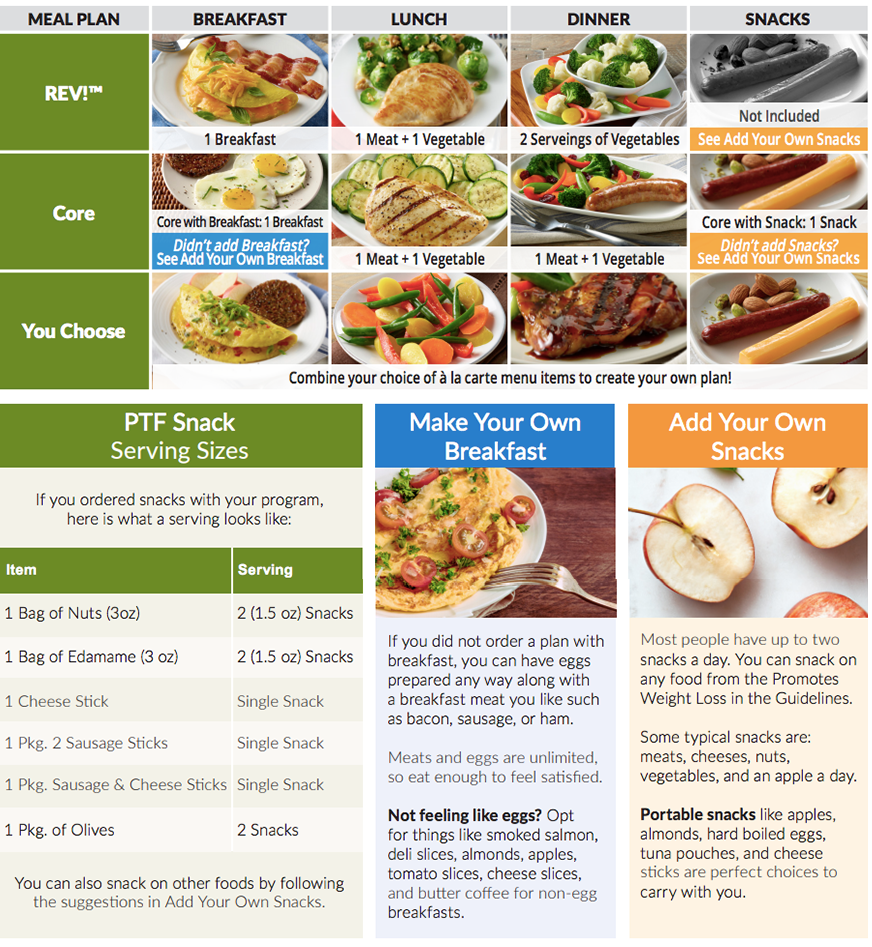 Nutrition information and complete ingredients can be found at www.personaltrainerfood.com/nutrition/NutritionLabels.pdf. Nutrition information is also available via email, fax, or mail by sending a request to CustomerSupport@PersonalTrainerFood.com
To download this page as a PDF click here: Download